Former MotoGP world champion Nicky Hayden remains in an "extremely critical" condition in an Italian hospital's intensive care unit after being injured in a cycling accident on Wednesday.
The 35-year-old American, who currently races for the Red Bull Honda World Superbike team, was hurt while on a training exercise along the Rimini coastline when his bicycle was hit by a car.
He had competed in the Superbike World Championship races at Imola last weekend. Hayden, from Owensboro, Kentucky, was treated at the scene before being taken to a nearby hospital. He was later transferred to Bufalini Hospital in Cesena.
He suffered head and chest injuries in the accident and has been placed in an induced coma, according to reports.
A statement from the hospital on Thursday afternoon said: "Nicky Hayden's clinical condition remains extremely critical.
"The young man, who is still in the intensive care unit of Cesena's Bufalini Hospital, has suffered a serious polytrauma with subsequent serious cerebral damage. The prognosis remains reserved."
Hayden's team issued a statement, which said: "As well as having his fiancee Jackie by his side, Nicky has now been joined by his brother Tommy and mother Rose who arrived in Italy from the United States earlier today."
An earlier statement from the team said: "Red Bull Honda World Superbike Team rider Nicky Hayden was involved in an incident while cycling near Rimini, Italy yesterday afternoon.
"Following the incident, Nicky was treated on site by medical staff and then taken by ambulance to a hospital near Rimini for immediate treatment. Once Nicky's condition was stabilised, he was transferred to Maurizio Bufalini Hospital in Cesena and remains in the hospital's intensive care unit.
"Members of Nicky's team and his fiancee are with him in the hospital.
"We would like to thank everyone for their kind wishes and messages of support and the assistance of emergency and medical services. Once an official statement regarding Nicky's condition is released by the hospital or Nicky's family, a further update from the team will be issued."
Valentino Rossi, who Hayden narrowly beat to win the 2006 MotoGP world title, was among numerous riders who expressed their best wishes.
Rossi wrote on his Instagram account: "Nicky is one of the best friends I've ever had in the paddock."
Rossi, a team-mate of Hayden's when they rode for both Repsol Honda and later Ducati, added: "The most beautiful thing I have about him is when he gave his hand to me after the unlucky race of Valencia 2015, on the lap of honour."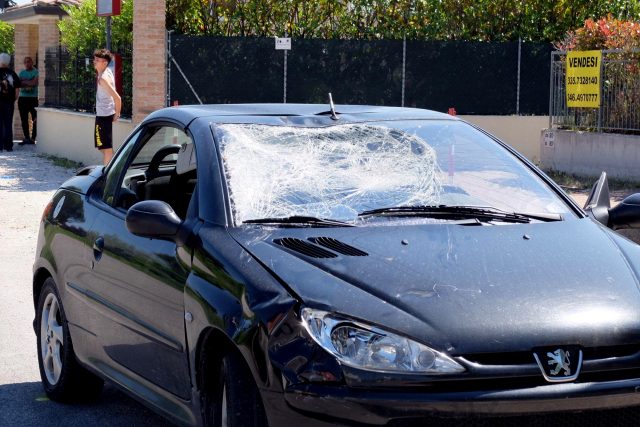 Rossi added: "For him it was his farewell to MotoGP, I had just lost the world (title). (The) supporting look inside his helmet is one of the few positive memories I have of that day. For Nicky, we're all with you."
Reigning MotoGP champion Marc Marquez tweeted a picture with Hayden and wrote: "My thoughts are with you."